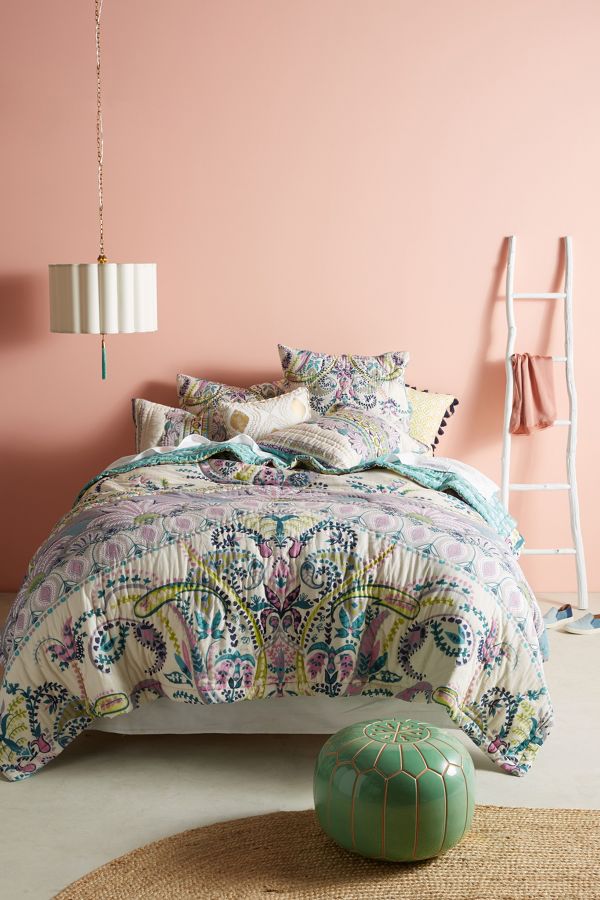 I like to do my thinking in the shower, as many do. I like it so much that I bought bathtub crayons so I can write lists and do some quick math on my shower walls. They're from Crayola and they're basically just colored bar soap in stick form.
Most recently, I had scribbled "stop spending $$" in an effort to well, stop spending $$. Ha. I ended up with some extra funds so I went on a shopping spree over the weekend and now not only does my shower tell me stop spending in lime green and purple lettering it also bears the list of what I've bought. In no order:
Adidas AlphaBounce sneakers
: these were a genuine need. Since I bought them from 6pm.com they were under $50. Also? The CloudBoost (CloudBounce?) are nowhere near as good as the AlphaBounce.
Anthropologie Florilla quilt and shams
: You heard it hear first: lavender is the new millennial pink. I already had this planned out in my budget as my birthday gift to myself in October. But it was on sale and had free shipping. The free shipping alone saved me $20. And holy shit I just found out there's a matching shower curtain. I know what's happening next pay day.
Pioneer Woman flatware:
my previous set of Room Essentials from Target were actually rusting. WTF. So yeah, another need.
Pioneer Woman knife set
: Don't judge. I have a former friend--we're still friends on Facebook but really, we haven't talked since Obama's first term--who works for Anthropologie. Since she comes from Snobriety she typically doesn't step foot in Walmart until her car blows a tire on a road trip and she's stuck there for two hours. She posted multiple pictures of the Pioneer Woman line while she was waiting along with a caption along the lines of "We could easily sell this at Anthro."
Tory Birch key chain
: On one hand I can't believe I spent $20 on a fucking key chain. On the other I nearly spent $38 on one from Lilly Pulitzer so really I'm saving myself here.
Doormat
: Long story short my living room colors are no longer in vogue (that's another post for another day) so I've been searching for two years for a matching rug. Finally found one on Amazon and finally bought the matching doormat. It was only $15.
Then there's been a lot of pointless shit from Target. Thankfully I'm at the point where I no longer really need or want anything. I know for a fact a lot of the shopping comes from poor coping skills RE: my depression BUT the side effects are hella better than the ones from SSRIs. It's also the tail end of the hardest month for me work-wise. College football starts up this Saturday and hockey season is just around the corner. That will help keep the shopping compulsion to a minimum, as well as upcoming holidays, a road trip to Minniesoda, and the fact I can't stay awake past 5 pm come November.